Car Rental at Farnham Railway Station - FNH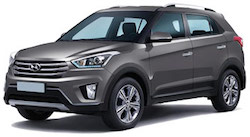 Car rental at Farnham Railway Station is available for all travelers who want to enjoy their time in the area rather than sit around and wait on public transportation's unpredictable schedule. Avoid irate strangers, limited time at your favorite monuments, and crowds during your next trip to England. Cars are available 24 hours per day, 7 days per week, and with Auto Europe's commitment to customer satisfaction you won't miss out on any of the things that you want to see. Farnham railway station is located in Farnham, Surrey, England. The railway station uses both steam trains and freight trains to provide service to Woking, Alton, Subiton, Aldershot, London Waterloo, and Clapham Junction. FNH opened in 1849, and since that time it has grown into a station that around 1.5 million passengers. Rent a car in the UK and start planning your next adventure today!
Picking up a Rental Car at Farnham Railway Station
Finding a deal on rental cars with Auto Europe at Farnham Railway Station helps you see as many of the attractions in the area as possible. There is no shortage of fun awaiting all visitors, regardless of what they like to do. If you like the outdoors, a visit to the Alice Holt Forest is in order. This forest has a number of fun activities as well as plenty of green space to enjoy the outdoors as they should be enjoyed. Rural Life Center is a great museum worth your visit. This museum has many displays that relate to rural life in the history of the town. BirdWorld is a great attraction for families. This zoo sits on 26 acres of land, with a beautifully landscaped garden and birds from around the world.
Hotels Near Farnham Railway Station
Bishops Table Hotel is located 0.5 miles from the railway station. This hotel has suite style bedrooms, a lovely garden and friendly staff. 1 Park Row Bed & breakfast is another excellent choice for your Farnham stay. The B&B is located inside of a Georgian style mansion, with shared facilities, flat-panel TV in each room, and a number of other amenities. The B&B is located 0.5 miles from the railway station. Auto Europe will assist you in getting to these hotels with their chauffer services in the UK. They also will assist you with a car rental at Farnham Railway Station so you're not sitting around waiting.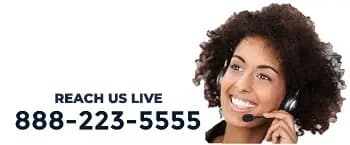 Farnham Railway Station Contact Info
Farnham Railway Station
Farnham
GU9 8AD
Farnham, England,
United Kingdom
Telephone:
080 0528 2100
Latitude:
51.21199
Longitude:
-0.79105
General Information:
With a castle overlooking the town and restored Georgian houses around every corner, Farnham is your gateway to England's famous countryside. Alongside so much history is an assortment of markets, museums and parks to keep visitors engaged. If you're planning a trip across the pond, then check out our rates for a real taste of England!