Get your clients a FREE IDL with an Auto Europe Car Rental

At Auto Europe we are committed to fostering relationships with our valued travel agent partners, which is why we're making it easier than ever to impress your clients with a free international driver's license!
Being travel savvy will ensure a hassle-free vacation experience and one of the most important things you can do is ensure that all travel documents are in order. An international driver's license (IDL) is a must-have for anyone planning on driving overseas and Auto Europe is here to help!
What is an International Driver's License?
An international driver's license is a translated document presented in several languages, that acts as a supplement to domestic driver's licenses, allowing the holder to drive legally in a number of international destinations. The international driver's license is only mandatory in some countries, but it's highly recommended to have one at all times when traveling outside of one's home country. This document (sometimes referred to as an international driver's permit) is designed to make traveling easier, eliminating potential language barriers and other problems that commonly occur when interacting with foreign officials.
Why do Travelers Need an IDL?
When planning on driving overseas, one should apply for an international drivers license as soon as possible. The IDL is used in conjunction with the driver's license from your country of residence and is legally mandatory in several European countries. It is translated into several different languages, making it much easier to communicate with law enforcement or the local car rental desk if your client isn't fluent in the local language (or even if they are).

If your client plans on renting a vehicle while traveling abroad, advising them to get their international driver's permit will make their travels easier. Here are a few situations where an IDL will come in handy:
The permit is very handy if stopped by law enforcement, since all of the needed information is translated into the proper language; they'll avoid delays and misunderstandings.
An IDL can also help if they're involved in a fender-bender while driving - saving them time both at the scene and at the rental desk when they return the car.
It can come in handy when crossing borders in Europe. With an IDL they're covered no matter where they go!
These are just a few of the many instances that a permit can benefit your client. Individuals who are traveling for business, pleasure, or for other reasons will find an international driver's license to be of great use.
Where to get an IDL
If your client is a licensed driver over the age of 18, they can apply for, and receive, the international license in a fairly short amount of time, with little hassle. The only institution currently authorized to issue IDLs in Canada is the CAA. In order to obtain one, simply fill out the official CAA international driving permit application and submit it to your local CAA office.
Note: Your client will also need two passport photos and a copy of their valid Canadian driver's license.
How do I get a FREE IDL from Auto Europe?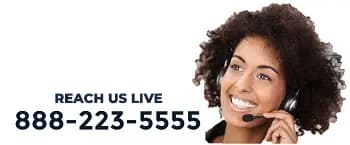 Simply send us a receipt from the CAA office and we will deduct the full amount from your rental rate.* It's that easy!
It only takes a few steps for your clients to get their international driver's license and they'll appreciate the peace of mind that comes with it. At Auto Europe, we make our valued travel agent relationships a priority, which is why we're happy to offer this opportunity to get your clients a free IDL!
If you have any questions about obtaining your free IDL with Auto Europe, feel free to contact our call center any time, 24/7 and toll-free at 1-888-223-5555. Travel agents get priority queuing!
---
*International Driver's Permit Promotion Terms: Auto Europe will reimburse fees for IDP's up to $25 CAD by applying discount to car rental reservation of 14 days or longer. This promotion is valid for rentals booked and paid by December 31, 2023 for travel in 2023. Additional restrictions may apply and offer subject to change without notice.