Car Rental Darlington Railway Station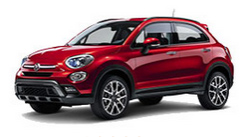 If you plan to set yourself up for an amazing time in town, accessing a car rental at Darlington Railway Station is a must. There isn't an easier, faster, or more affordable way to enjoy the city to the fullest! Darlington Railway Station is located in Darlington, England and is the main station in County Durham. More than 2.1 million people used the rail system from 2012-2013. The East Coast Main Line is the most frequented line on DAR, however London's King Cross, York, Edinburgh Central and Newcastle Central are also serviced on the line. There are five platforms serving the Darlington Railway Station with two new additions planned for the future. This is an award-winning hub offering far better services and amenities than other stations in the area. Book a rental car in the UK with Auto Europe today to get started on your next big trip!
Book with the best suppliers at Darlington Railway Station
Auto Europe has been working with the biggest vendors around the world for over 60 years. Trusted suppliers like Europcar, Dollar, Hertz, Firefly and much more are going to give you the best service for all our clients at Darlington Railway Station. Also if you
need a luxury car
, or a
versatile van rental
in United Kingdom, you can take your pick of the best vehicles and pay great low prices too. Compare the prices now for your next travel
Europcar at Darlington Railway Station


24 Chesnut St

,


Darlington

,

United Kingdom

DL1 1QL




+44 371 384 3451

Hours of Operation:
Mon - Fri 08:00 AM - 06:00 PM
Sat 08:00 AM - 01:00 PM
Sun Closed
Dollar at Darlington Railway Station


McMullen Rd

,


Darlington

,

United Kingdom

DL1 1XY




+44 333 332 1222

Hours of Operation:
Mon - Fri 08:00 AM - 06:00 PM
Sat 08:30 AM - 12:30 PM
Sun Closed
Hertz at Darlington Railway Station


Chestnut Street

,


Darlington

,

United Kingdom

DL1 1QL




+44 843 309 3075

Hours of Operation:
Mon - Fri 08:00 AM - 06:00 PM
Sat 09:00 AM - 01:00 PM
Sun Closed
Picking up a Rental Car at Darlington Railway Station
Picking up a rental car at Darlington Railway Station ensures that you have full access to all of the best attractions in the city and surrounding areas while touring in your own private vehicle. No matter your interests there are plenty of destinations for any visitor to enjoy. The Big Train Sculpture is a great stop to schedule on your itinerary. David Mach created the structure in 1997 and it is certainly a wondrous site to see. The Railway Center and Museum is another excellent attraction for visitors. The Locomotion No.1 is found in this museum and sits at the North Road passenger station. Many different locomotives are inside as well as signs, displays, and many other exhibits. Visit the fountain at the Market Cascade and be sure that you visit the Clock Tower. When you're hungry, Darlington has an ample number of restaurants to suit all tastes.
Hotels Near Darlington Railway Station
The Rockliffe Hotel is one of the fine hotels in Darlington. This is a five-star luxury hotel that offers guests relaxing bedrooms and a complete list of amenities as well as on-site dining and even a golf course! Another top hotel near the railway station is Blackwell Grange hotel, a 17th century hotel that sits on 15-acres of beautiful land. An indoor pool, gym, and free Wi-Fi are among the amenities at the hotel. Premier Inn Darlington and The Croft Hotel are also top choices.

Darlington Railway Station




Darlington




Darlington

,

United Kingdom

DL1 4AA


Telephone:

01302 362175


Latitude:

54.52101


Longitude:

-1.546731


General Information: Darlington railway station is on the East Coast Main Line in the United Kingdom, serving the town of Darlington, County Durham. It is 232 miles 50 chains north of London King's Cross and on the main line it is situated between Northallerton to the south and Durham to the north. Pick-up a rental car in Darlington with Auto Europe today!