Where to get an International Driver's Permit
When traveling abroad, learning where to get international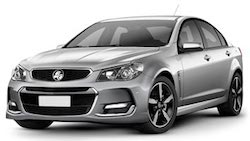 drivers permit will save you a lot of time and hassle during your trip. Everyday there are vacationers who are traveling to other countries, and most of these people take the time to get their international permit before departing because they want to enjoy their time in this new country without hassle. It's no fun to spend a day in Rome explaining yourself to local authorities when it is completely unnecessary. If you are looking to obtain an international drivers permit, you'll find the information you're looking for on this page and other pages in our International Driving Permit FAQ section.
Where to get an International Drivers Permit
There is one main organization that you can get an international drivers permit from. You may find multiple other resources online, but most of the places offering international permit online are not legitimate and will only try to take your money. It's important to only work with a licensed, reputable organization.
The CAA, or Canadian Automobile Association, is the best place to get your IDP. The CAA handles thousands of international drivers permit applications on a daily basis, and they can help you get the license that you need.
An international permit is not always required in every country, but one thing to keep in mind is that having the permit WILL make your life easier. The permit comes in handy when stopped by local law enforcement personnel when you are renting a car overseas - especially if you aren't fluent in the local language. All of your domestic license information will be translated into a version that is readable by local authorities.
Why do I need to learn here to get an International Drivers Permit?
There are a number of reasons to learn where to get an international drivers permit. First, some countries require that you have your IDP. If you are traveling to such a country, you could be charged a fine if you don't have the permit on hand. Another good reason to have the permit is because it can eliminate frustrating delays when you are renting a car or if you happen to get into a small fender-bender. It is much easier to communicate your personal information from an international permit, as opposed to trying to translate your domestic license on the fly.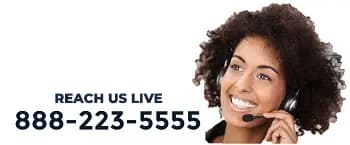 There are many reasons to learn where to get an international drivers permit. If you want to know more about this special type of permit, do not hesitate to give us a call. We have been assisting international travelers for more than 60 years, and our experienced representatives can answer any and all questions that you might have concerning this permit. Our agents are available to assist you 24 hours per day, 7 days per week. Simply call 1-888-223-5555 to speak with a member of our team and have all of your questions answered. We want to make your trip as enjoyable as possible, and learning how to get an international driver's permit and where one can be obtained is an important first step.