A
Family Van Rental in Europe
can be a vital tool for making the most of your vacation - allowing you and your family to travel all together, exploring fascinating historic cities and scenic landscapes at your own leisure.
Renting a van in Europe
with your family, or with a large group of friends or colleagues, can add greatly to your holiday experience, and helps save money on fuel and travel expenses by allowing you to car pool together. A
passenger van rental
gives you more room all around, providing additional leg and head room for passengers, and an increased luggage capacity capable of storing multiple checked bags without feeling cramped.
---
Benefits of a Renting a Van in Europe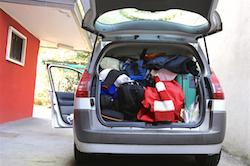 More available space
There's no doubt about it, when you rent a van you get a lot more space, the passengers get more room to stretch their legs on long journeys, and there is lots more space for luggage! This means that as soon as you pick up your van rental at your destination you can start enjoying your vacation right away, as there's plenty of room for all your luggage, so you won't get stuck at the rental desk bargaining at the last minute for a larger vehicle. What's more, if you plan to do some shopping while you are on vacation, the van will be extremely accommodating.
Related:
Packing Right - Preparing a Travel Checklist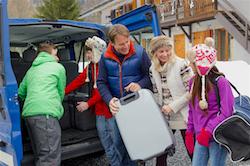 Cost effectiveness
If you are planning to travel with 5 or more people, or with a large family,
renting a minivan
is a great way to split the cost of travel, and save money for the fun stuff! If you rent multiple vehicles it can become a logistical nightmare, and more often than not, it ends up being more expensive. Booking a family van rental in Europe keeps all of your party in one place at the same time. It's simple, cost effective and efficient. You can also add additional drivers onto your booking, and some rental companies (especially if you are member) offer a free additional driver to spouses and domestic partners.
Related:
Learn More About Additional Driver Fees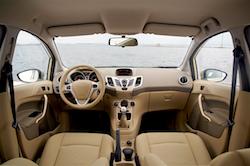 You don't have to compromise on luxury
Vans come in all shapes and sizes, and there are plenty of models out there to suit every type of driver. Moreover, with a van you certainly don't have to compromise a luxury rental experience. Many of the family van rentals offered by Auto Europe afford you both functionality and luxury at the same time.
Related:
Auto Europe's Luxury Fleet Guide
---
VW Caravelle vs Mercedes Viano: Which Van Rental is Right for You?
There are so many options when it comes to choosing the right van for a family vacation - that's why we've put together a side-by-side comparison between two of our popular van rentals in Europe: the VW Caravelle vs Mercedes Viano - Which family van rental in Europe best suits your travel needs?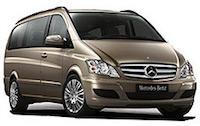 Mercedes Viano Family Van Rental
With its unique and eye-catching exterior styling, the Mercedes Viano offers every inch of luxury that you've come to expect from the German luxury car manufacturer, along with the added practicality of extra space for passengers and luggage. Featuring many of the impressive Mercedes design elements, such as its signature arched shape, advanced visibility, PARKTRONIC

- Active Parking Assist, and 360 degree exterior camera sensors, the Mercedes Viano also has a developed suspension making it fast, flexible, and safe on the road.
Mercedes Viano -

Pros
Can seat up to eight passengers
Electronic brake force distribution for safe driving
Perfect for long journeys
Powerful, yet fuel-efficient diesel engine
Versatile seating arrangements
Mercedes Viano -

Cons
Can be difficult to park, especially in European cities
Provides a predictable, van-like, driving experience
Large size can make it difficult to navigate tight streets
---
VW Caravelle Family Van Rental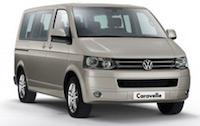 The Volkswagen van range was originally popularized by the iconic stylings of the 1950 VW Type 2 Campervan, a vehicle that inspired many, if not all, of the modern van designs we see on the road today. Following in the footsteps of its predecessor is the VW Caravelle, a modernized, highly accommodating passenger van designed specifically as a people mover, as opposed to a windowless cargo van. From the outside, the VW Caravelle takes on the look of Volkswagen's classic camper, with its square edges and VW logo, but on the inside it's another story with in-built, flexible, and comfortable seating arrangements for up to nine passengers.

The Volkswagen Caravelle also comes with great safety features including an anti-lock braking system and a recently re-designed traction control system, to better prevent wheel-spin on inconsistent road surfaces.
VW Caravelle -

Pros
Can seat up to nine passengers
Great fuel economy
Plenty of passenger and luggage space
Drives like a car
Adaptable seat configuration
Stability control is standard
VW Caravelle -

Cons
- Longer than most car parking spots
- Rear parking sensors are optional
- Lacks luxury interior feel
---
The Many Benefits of Renting a Passenger Van with Auto Europe
It's a good idea to reserve a family can rental in Europe if you prefer to keep your entire group together throughout your trip, and don't want to deal with the hassle of renting multiple vehicles. All of the passenger vans offered by Auto Europe are comfortable, safe, secure, and extremely versatile, meaning you can choose to fold some seats down and make extra room for passengers or luggage if you need to.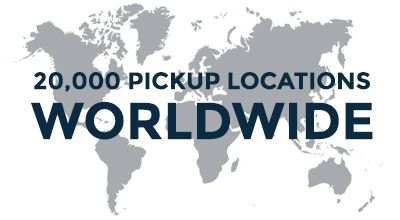 When you're ready to embark on your next family vacation to Europe, trust Auto Europe to get you the best rates - guaranteed - on all
car rentals in Europe
,
luxury sports car rentals
, specialty vehicle rentals (like passenger vans!),
motorhomes
, and even
hotel accommodations
. Just try our easy-to-use online booking engine, or give us a call, toll-free, at 1-888-223-5555 to speak to an expert travel reservations agent at any time.