Calais Port | Long Term Rental Car Information
Peugeot Long Term Car Rental with Auto Europe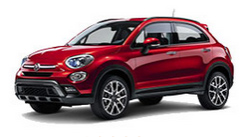 Book your Peugeot Rental in Calais with Auto Europe and drive a brand new vehicle with low mileage! Any non-EU resident over the age of 18 can enjoy unrestricted travel to over 30 European countries with the peace of mind of comprehensive insurances and zero deductible. Questions about the Peugeot Long Term Car Rental program? Please call Auto Europe toll-free at 1-888-223-5555 and speak with one of our helpful and knowledgeable agents.
Peugeot Delivery and Return Instructions
Upon arrival in Calais, contact the agent of Voyages Inglard. You'll then be accompanied by minibus on site to take delivery of your vehicle.
For vehicle returns, return the car to the address provided. A minibus of courtesy Voyages Inglard will return you to Calais Port and will put you down as closely as possible to your terminal of departure.
Click the link to download a PDF map


Calais Map
6 Reasons to Book your Peugeot Long Term Rental Car
| | | |
| --- | --- | --- |
| Inclusive insurance with no deductible | Travel to many European countries with no restrictions | Exemption from E.U. Value Added Tax (VAT) |
| Open to all non-EU residents aged 18 and older | Unlimited Mileage | Brand new Peugeot vehicles |
Directions to Lease Location at Calais Port
Office Location
Peugeot Open Europe
Calais Port
Calais Gare Maritime
Zone Industrielle des Dunes
Rue des Verrotieres
62100 Calais
Telephone Numbers
Inside France: 03 21 96 36 12
Outside France: +33 3 21 96 36 12
Mobile Inside France: 06 07 32 15 43
Mobile Outside France: +33 6 07 32 15 43
Hours of Operation
Monday to Sunday: 9:00am to 12:00pm and 2:00pm to 6:00pm
Long Term Rental Car Options at Calais Port
Booking a monthly car rental with Auto Europe has never been easier. Auto Europe's partnership with Peugeot allows us to offer fantastic low rates on multiple long term car rentals and short term rentals as well, so you can drive away in a factory new vehicle and enjoy your long vacation in France. Our team of experienced agents are here to provide support 24/7, so you're never alone when you book with Auto Europe. Take a look at our cars below and learn more about the various long term rentals Auto Europe has to offer. From the Peugeot 208 to the roomy Traveller Van, we have a vehicle to fit the needs of every long term traveler.
---
Popular Questions About Long Term Rental Cars at Calais Port
How long do I need to be in Europe to qualify for a Peugeot Lease?
You must be visiting a European country for 14 to 175 days in one consecutive year. You also must be a non-European Union resident (European Union citizens living outside the E.U. can take advantage of the Buy Back program) and over 18 years of age. Please contact one of our experienced agents if you have more questions regarding long term car rental eligibility.
Can a Family Member Drive the Vehicle?
Yes! As an added benefit all family members can drive for free with your Peugeot buy-back lease as long as they are 18 years or older and have a valid drivers license. Whether it's a spouse, a friend, a co-worker, or even your mother's, sister's, aunt's friend from college taking a turn behind the wheel, additional drivers are free with a Peugeot long term car lease.
Is a GPS Included?
Yes! All Peugeot long term rentals include a GPS. All Peugeot vehicles are also left hand drive and equipped with Air-conditioning, Anti-lock Braking System (ABS), Central Locking & Auto Lock, Cruise Control, Electronic Anti-Theft Device, Electronic Front Windows, Electronic Stability Programming (ESP), Front Air-bags, Power Steering, Radio, MP3 Compatible, Bluetooth & USB port and Safety Jacket & Triangle.
What perks come with my long term rental Car?
Aside from being able to drive your choice of brand new vehicle off the lot, you can enjoy unlimited mileage, zero deductible coverage, and 24/7 roadside assistance among many more great benefits with your long term car rental. Read more about some of our other advantages and benefits.
Find more questions and answers about monthly car rentals with Auto Europe today!