Citer Rent-a-Car: Our Trusted Partner
---

All Citer branches now operate under Enterprise Rent-A-Car brand name. Book with Enterprise for access to all of Citer's convenient locations and fleet.

---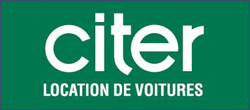 Citer SA is a French based car rental company that is internationally branded as National/Citer. The company was established by Citroen in 1968 and is now owned by Enterprise Holdings. Enterprise came to an agreement with Peugeot Citroen in late 2011 that established that the Enterprise Holdings Corporation would acquire Citer SA and its Spanish subsidiary, Atesa.
For nearly 60 years, Auto Europe has been helping travelers rent reliable vehicles in foreign cities. We take pride in working with suppliers who provide our clients with top of the line products and the highest level of customer service for the most competitive prices. Over the years we have established many prosperous relationships within the rental industry and are pleased to say that National/Citer is a favored association. We are confident that you will receive excellent service throughout the duration of your trip.
Why We Trust Them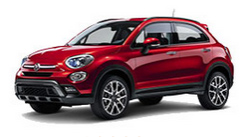 Citer SA boasts a rental fleet of over 30,000 vehicles, with a significant presence in locations in local markets, airports and railway stations in France and Spain. The company ranks very highly in these two key European markets. The partnership between Citer and Enterprise works in favor of those loyal Enterprise customers who had been looking for the car rental giant to expand their footprint in Europe and Spain.
The vehicles in Citer's fleet range from minivans to luxury cars. All vehicles are new and have an average road age of three to five months. Each vehicle undergoes a rigorous inspection before it is given to a client to ensure that it passes quality safety and cleanliness requirements. Expanding with the times, Citer SA is constantly adapting the composition of its fleet to adhere to customer expectations and environmental standards. Approximately 65% of vehicles in the majority of Citer's locations are considered "green" or low- emission vehicles.
Environment & Community Involvement
In order to help offset CO2 emissions, Citer contributes to GoodPlanet.org. This non-profit agency helps fight global warming by raising awareness by educating the general public about environmental protection. The agency is responsible for brainstorming realistic solutions for issues involving the environment and sustainable development and also creating funding for research projects involving renewable energy, energy efficiency and reforestation.
Auto Europe Can Help You Book a Rental Car with Citer!
Are you planning on taking a vacation to Paris this summer? If so, Citer provides clients with some of the safest and most fuel efficient vehicles for the most competitive prices in all of France. Call Auto Europe toll-free 24/7 at 1-888-223-5555 to make your reservation and we'll take care of the rest!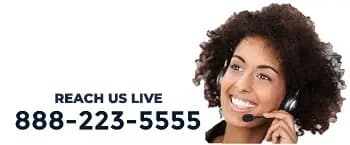 The city is brimming with possibility and provides visitors with an endless array of activities to occupy their days. From fine dining to world renowned art museums, trending shopping outlets to historic monuments, anything is possible in Paris! Climb to the top of the Eiffel Tower for panoramic views of the city, and then drive your rental to the Louvre and catch a glimpse of the Mona Lisa. Visit our driving information page for more regarding getting around safely in a rental car in France.