Motorcylce Rental Arizona
The state of Arizona is home to some of the finest national parks in America. What better way to experience them all then on the back of a motorcycle rental. Imagine cruising across the desert all the way up to the Grand Canyon while feeling the wind in your face. Experience the open road like never before as you ride out of cities like Flagstaff, Tucson and Phoenix, and into the wild! You may want to visit neighboring states, like Nevada. You could even cruise the strip on your motorcycle rental in Las Vegas! Where ever you are going to be riding, Arizona has some outstanding rides that you will remember forever!
Rent a Motorcycle in Arizona and See it All
Imagine tackling some of the finest motorcycle roads in the entire Southwest on the back of a Harley Davidson, BMW or Indian rental of your choice. Here at Auto Europe we have some of the finest selections of bikes from these three legendary manufacturers. Allow us to help make your travel dreams become a reality.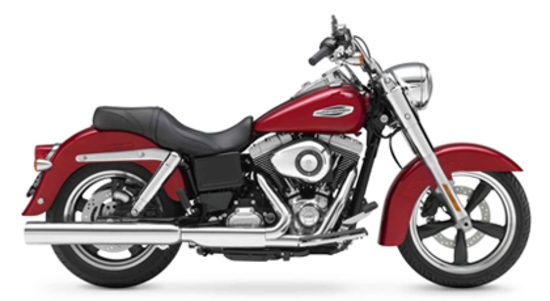 There are so many great options for rides in Arizona, it's hard to pick a starting point. One of the most highly favored routes is the infamous Coronado Trail. Riders will begin in Clifton traveling 118 scenic miles to Eager. There are plenty of twists and turns to make this a thrilling ride through rural Arizona. You will experience diverse landscapes along the way. Desert sands, painted canyons, abandoned mining villages and craggy peaks are just a few of the sights on the trail.
There are several more notable rides that are recommended trying. The Catalina Highway, Socorro to Springerville via U.S. 60, Historic Route 66, Tortilla Flat, the North Rim Ridge, Flagstaff to Sedona, and Wickenburg Road all have their own unique highlights. From knee-buckling climbs and descents, to winding curvy roads; Arizona is a road warrior's paradise. The best way to experience the great landscapes of this region is on the back of a prime motorcycle rental.
Renting a Motorcycle in Arizona with Auto Europe
Are you thinking about a motorcycle rental for your next vacation? Auto Europe is here to help with your travel needs. We offer motorcycle rentals at over 60 locations throughout the USA. Our well trained agents are available 24 hours a day, 7 days a week to answer any questions you may have. Call us at 1-888-223-5555 with questions or to arrange your next motorcycle rental in the US.