Get Behind the Wheel of a Range Rover Evoque
The Range Rover Evoque is a premium compact crossover that has been recognized for its use of innovative technologies and sleek, eye catching design. This image-conscious, environmentally friendly SUV is at its optimum when it is
navigating the streets of Milan
, an equally stylish city. This crossover may be beautiful, but it has the off-road capabilities of a full sized Range Rover. These capabilities will be extremely beneficial if you are planning on traveling from Milan to the mountainous and hilly region of Calabria.

What Sets the Evoque Apart?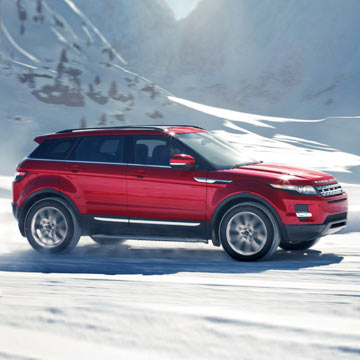 The Evoque surpasses the typical design models of other luxury crossovers by eliminating the stereotypical "big-grille" look. With a suspension system that is geared more for sport than comfort and rugged 19-inch wheels; this vehicle offers a uniquely smooth ride. The Evoque's strong emphasis on design extends to its interior, which is a coherent mixture of multi-tone leathers, plastics and metals, creating a flair that eclipses standard designs put forward by competing brands.

There are almost as many features to be explored inside an Evoque as there are lining the streets of Milan. Monuments, museums, galleries and boutiques can be found in virtually every corner of the city and are just waiting to be explored. An array of top name clothing designers got their start on the runways of Milan and their creativity is now on permanent display in their flagship stores that are located throughout the city. Park your Evoque and browse through this season's latest fashions at these trendy designer emporiums and take a little piece of Italy home with you.

Auto Europe Can Help You Rent a Range Rover Evoque in Milan
Auto Europe has been helping clients rent high-end vehicles in destinations around the world for nearly 60 years. We are proud to offer vehicles that are internationally renowned for the superior performance and engineering excellence and strive to exceed your expectations throughout the entire booking process. Our Prestige Service is a rental program unlike anything else that is being offered in the rental industry. We allow you the ability to choose your own vehicle, while eliminating the amount of time spent waiting at a rental counter. Contact us toll-free at 1-888-223-5555 for more information.