International Driver's Permit Online
If you are planning on traveling out of country in the next year, look into obtaining your international driver's permit online. This permit is optional in some countries, but not in every country. However, if you have the permit you will certainly have a much easier time in your destination. The IDP saves time should you be pulled over by local law enforcement, or get into a small fender-bender, and it also leaves fewer unanswered questions to ponder. All drivers 18 years of age and older can obtain the permit as long as they have had a license in their country of residence for a minimum of six months.
Can you Obtain an International drivers Permit Online?
Many people prefer the conveniences of the internet and want to obtain their international drivers permit online. But is this allowed? Yes, it is certainly allowed, however it is important to remember that there are many scam websites out there waiting to take advantage of you. Do not fall prey to their scams. You should obtain your permit from one place. This is the Canadian Automobile Association (CAA). Any other agency promising to obtain an IDP for you online is likely to scam you, so avoid applying elsewhere.

The international driver's permit serves as a form of ID and proof that you are eligible to drive in your destination. These permits are great for travelers coming to a new country, students who will be attending classes, and anyone else who will drive outside of their home country. The permit serves as a translated version of your original license and contains your name, address, driving restrictions (if you have any), and similar details.
How to Obtain an International Drivers Permit Online
To obtain an international drivers permit online you will need to complete an application, provide two passport photos, and submit a payment for the permit, which is typically $25 CDN. To apply online, visit the CAA website. Allow sufficient time for the processing of the international drivers permit online, as well as time for the permit to arrive in the mail (this is not something you should be doing at the last minute!). Once you apply for the permit, it is good for one year so make the most of it and think about planning more than one trip!

Although we have tried to cover all of the information needed to apply for an international driver's permit onlin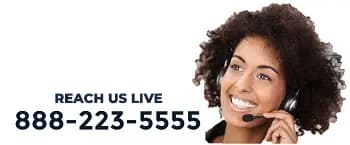 e, we understand that there may still be questions or concerns that you may have. That is no problem, as we have helpful and knowledgeable representatives standing by to answer any and all questions that you may have. Our agents can assist you 24 hours per day, 7 days per week if you call 1-888-223-5555. As travel experts with over 60 years' experience, we have the industry know-how to go above and beyond to serve your needs well.