International Driver's Permits in the USA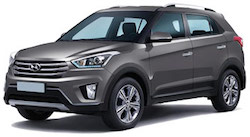 If you are visiting the states, it is a great idea to obtain an USA international drivers permit before you arrive. Although requirements for a drivers license vary from state-to-state, having the permit on hand ensures that there is less hassle for you to deal with should you be stopped by local law enforcement, get into a small fender-bender or face other troubles while in the states. You should check the individual requirements for each state before arrival.
To obtain your IDP in the USA, you will need to contact the Canadian Automobile Association (CAA - www.caa.ca). The CAA is the only institution that can provide you with this permit. There are a great many scams out there - websites which claim they can help you obtain an international drivers permit, but this is simply not true. You should avoid dealing with any agencies say take your money and provide you with nothing at all.

Your international drivers permit must be carried with you at all times while in the United States. The international permit is valid for a period of one year from the issued date, and if you plan to stay in the country for a longer period of time, such as to attend to school, you might want to consider obtaining a U.S. driver's license.
How to Obtain an International Drivers Permit in the USA
You can obtain an international drivers permit in the USA by contacting the CAA listed above. You will need to present your valid driver's license to the agency to obtain an international permit. There is a cost of $25 to obtain the permit. You must not obtain the permit more than six months in advance of your planned travel dates. A passport is also required to be presented to obtain the international driver's permit. You can mail your application into the office or you can take it in person. If you send the application via postal mail, you must include all of the necessary documentation required for the permit.
Contact us for more information about IDP in the United States
If you need more information about obtaining your international drivers permit in the USA you can visit our FAQ or give us a call for accurate and detailed information specific to your travel plans. Although applying for an international drivers permit in the USA is simple, we understand that you might have questions or concerns, and we will gladly aide you to help make the process easier.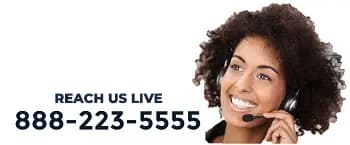 Our professional representatives understand the laws of the United States, as well as the full process of obtaining an international drivers permit. They'll help you get your permit without hassle and if you also want to compare rates on your rental car to find the best deal, we invite you to ask for a free quote! Our representatives are ready to take your call any time of the day or night. Call us toll-free at 1-888-223-5555, and we'll give you all of the information needed to obtain an international drivers permit in the USA.