International Drivers Permit UK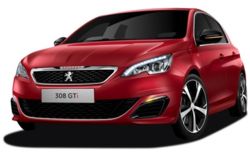 An international drivers permit in the UK is not required to rent a car, but carrying one is highly recommended. This permit is a translation of your drivers license and must be carried along with your original license while driving in most European countries. It can come in handy when you're renting a car in the UK, stopped by law enforcement, and in many other situations as it's an international document which can help you sidestep confusion about a driver's license that local officials may be seeing for the first time. This permit is available to visitors of a foreign country who are a at least 18 years old with a valid drivers license. Whether you are headed to Wales, Scotland, England or elsewhere in the United Kingdom, all travelers can benefit from carrying an IDP.
About the International Drivers Permit UK
An international drivers permit UK is available from the Canadian Automobile Association (www.caa.ca). Although it is possible to find the IDP offered through various other agencies, the CAA is the only recommended source for obtaining the permit. There are far too many scams out there to trust your international drivers permit needs to anyone else. Scams could result in your personal information being compromised or paying for a permit that isn't valid.

You must pay to obtain your international drivers permit in the UK - fortunately the fee is minimal at just $25 CDN. The permit is good for a period of one year after it has been issued. There are also a few pieces of documentation that you will need to provide in order to obtain the permit. This includes:
Two passport type photos
Copy of your drivers license
Completed application
You should use a search engine to find the CAA or the office nearest you. If you prefer, an application can be obtained online, printed from their website and mailed. There are many instances where mailing the application is best, including when you do not live near a local office. Remember to include the fee with your application, as well as a copy of the drivers license and your passport photos if mailing your application. Never send cash to pay.

The processing time for a mailed application is approximately 10 to 15 days. You must also allow time for the permit to be mailed to your home. This can take anywhere from a couple of days to a week or more. Fill out your application in plenty of time before you will be departing to ensure that you have your permit. There will also be a waiting period if you complete your application in person, but this is much less time.
Let Auto Europe help with your IDP in the UK
If you need assistance with your international drivers permit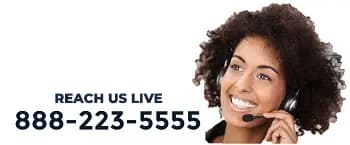 for the UK, give us a call. Auto Europe is one of the most reliable sources of information for the international permit. Our 60 years of experience ensures that you get honest, accurate information from caring professionals with your best interests in mind. We can help answer questions or provide information any time, since agents promptly answer the phones 24 hours per day. Give us a call at 1-888-223-5555 when you need information. We'll be happy to help you.