International Drivers Permit Spain
If you are planning a trip to Spain, applying for an international drivers permit in Spain is very important. This permit is a requirement of driving in Spain, and without the permit, you could face punishment if stopped by law enforcement officials while driving. An international drivers permit in Spain is a translated version of your original license. It is available only to those who are currently licensed in the country they reside in. The permit makes it easy for law enforcement to learn your name, address and other information without language barriers getting in the way.
What you need to know about the IDP in Spain
The international drivers permit in Spain is available to licensed drivers 18 and older. All applicants must have held their license for at least six month before applying for the international permit. There is an application that must be completed, as well as a small fee ($25 CDN) for the permit. Because the permit is simply a translation of what is already on file, applicants are not required to take any type of testing. The international drivers permit in Spain is valid for one year and cannot be renewed. Should your time in Spain extend past this 12 month period, a permanent license should be considered.

The fee for the permit is $25. You can pay this fee via check, credit card, debit card or money order, but cash is not accepted. You can acquire your permit from the CAA (www.caa.ca). This is the only agency authorized to provide permits and IDPs. The application must be completed in full and taken in person or mailed to the CAA in order to receive your permit. If there is an agency nearby, taking the application in is the best option, as it speeds up the process. Mailed applications can take several weeks to process.
Additional International Drivers Permit Tips in Spain
Do not begin your driving tour of Spain without first obtaining your international drivers permit. You certainly do not want to face trouble while in a foreign country, and this permit prevents that from happening. If you do get pulled over by law enforcement or if you're involved in a small fender-bender, carrying an IDP will save you time and minimize delays - something all travelers are sure to a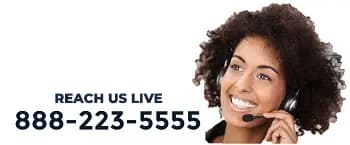 ppreciate.

We have tried to cover all of the pertinent information concerning the international permit in this article, however, we understand that you may still have questions or require more information. If so, you can trust our knowledgeable agents to assist you. Our Spain travel experts are available toll-free by calling 1-888-223-5555. Phones are answered 24 hours per day, 7 days per week, so there's no wrong time to call for information.