International Driver's Permit in Italy
Do you need an international drivers permit for your trip to Italy? If you are traveling to this unforgettable country any time in the next year, this is certainly a question that you should ask. An international driver's permit in Italy is required by law if you plan to operate a vehicle in Italy - whether you're renting a car in Italy or booking an international rental which will take you briefly across the Italian border. Once you arrive in Italy you will be ineligible to obtain the permit, so it is important that you do so before departing on your trip. We recommend that you apply for an IDP at least one month before you need to use it.
Why Obtain an International Drivers Permit in Italy?
Your international drivers permit in Italy is good in for any city in the country, whether you are headed to Sicily or Milan or one of the country's other glorious places to visit. The application is valid for a period of one year after the date of issuance, so you can travel any time within this period and have a valid international permit.

Here are three of the most important reasons we think this it is important to obtain your IDP
It is required by law that you have an international driver's permit in Italy. If you are stopped while driving within Italian borders, you will be asked to present your IDP. If you are not in possession of the permit, there could be serious consequences.
Many rental car agencies require that you present your international permit when you rent your car, including Auto Europe and most of our trusted suppliers. What could be worse than arriving in Italy without your permit and being unable to rental car? It certainly could put a damper on your travel plans.
You will also find the international permit to make life easier if you are pulled over or happen to be involved in a small fender-bender while touring Italy. The permit translates all of the information from your domestic license, making it easier for authorities to determine who you are and get you on your way. When traveling in an unfamiliar country it is likely that you will be stopped, so make sure that you are prepared and that your Italian vacation won't be delayed.
How to Obtain an International Drivers Permit for Italy Travel
If you need to obtain an IDP for a trip to Italy, make sure that you do so well in advance. It can take up to six weeks to process your application and provide the permit and even longer if you are applying online. To obtain the international permit, several steps must be completed.

First, you need to determine where you will obtain your permit. CAA (www.caa.ca) is the primary location to obtain your IDP. Other agencies may offer the international permit, but it is likely they will charge far more than needed for the permit.

Y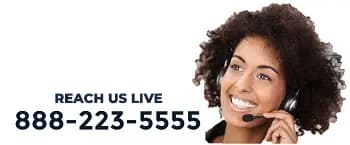 ou must complete an application for the permit, and present your original license as well as two passport photos to obtain the permit. You can complete these steps in person or by mail.

If you have further questions concerning the international driver's permit in Italy, give us a call toll-free. Our knowledgeable agents can be reached at 1-888-223-5555, 24 hours per day, 7 days per week. We can make your travels easy!