International Driver's Permit Ireland
While tourists are allowed to drive in Ireland for up to 12 months, having an international drivers permit in Ireland is high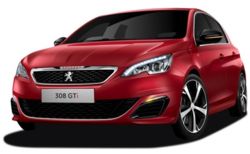 ly beneficial and can save you from potential hassles. This permit is used alongside your everyday drivers license and makes things much easier in many different circumstances. One example of a situation when an international drivers permit is useful is when renting a car in Ireland. Although most car rental agencies do not have mandatory requirements for international permits, it certainly makes the entire process that much easier. An international drivers permit in Ireland can also come in handy if you are stopped by police while driving on the roadways or if you happen to get into a small fender-bender. The permit eliminates language barriers in Ireland and any other location throughout Europe so you can get back on the road and enjoy your time on vacation.
How to Apply for an International Drivers Permit in Ireland
The first step in obtaining an international drivers permit Ireland is to apply for the permit. The Canadian Automobile Association, more commonly known as CAA (www.caa.ca) is the most reliable place to acquire a IDP. You can complete your application in person or by mail. Applying in person is best if there is an office located near you.

To apply, you need only a few pieces of information. First, you must have two passport size photographs. Second, you need your current driver's license. A $25 CDN fee is mandated for the permit. This fee is payable by money order, check, or credit or debit card. You cannot pay the fee in cash.

After you receive your international drivers permit for your trip to Ireland, the permit is good for a duration of one year. This means that you can travel freely within the country without worry as long as you have the permit in your presence. You are not limited to just Ireland, however. You can travel outside of the country if your travel plans require it. Some countries require that you have an international permit to drive, which is why Auto Europe recommends that everyone obtain an IDP prior to traveling to Europe. This way you are covered if you happen to extend your stay and visit such a country.

Remember that you might encounter third-party agencies who promise to provide you with an IDP. Most of these other agencies are scams - aiming to overcharge you or simply never supplying you with your international driving permit. It is always in your best interest to order your permit from the CAA. You will have peace of mind when you place your order with either provider.
We're here to Help: International Drivers Permit Ireland
Although we have tried to clearly list what must be done to obtain an international driver's permit for Ireland, we und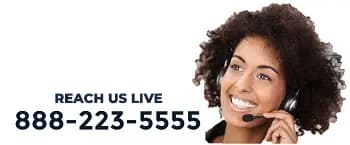 erstand that you might have additional questions not contained within this information. There is more information available in our International Driver's Permit FAQ and we also offer a video. Additionally we offer toll-free assistance and support to travelers, 24/7. While we'd love to arrange the perfect, affordable rental car for you, we're happy to answer your questions about obtaining an international driver's permit in Ireland. You can speak with one of our professional agents by calling toll-free 1-888-223-5555. We are excited that you have chosen to travel to Ireland and hope that your visit is unforgettable!