Private Chauffeur Service in San Francisco, USA
Whether you are in town for business or pleasure, make sure that you book a great deal on a private chauffeur service in San Francisco, USA through Auto Europe to get you around. When you have a personal driver you can enjoy your time in the city so much more since there is no dependency upon other means of transportation, like taxi cabs and buses, which are usually a hassle. A private chauffeur service in San Francisco, USA is the upscale way to travel and you can count on turning heads when you have your own personal driver. San Francisco is a city in the state of California and is composed of about 46.9 square miles of land. There are 837,444 people residing in the city, making it the 4th most populated city in the state. San Francisco is located 11 miles from Oakland and 43 miles from San Jose.

The Benefits of Hiring a Private Driver in San Francisco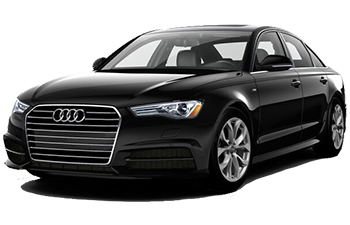 A private a chauffeur from Auto Europe allows you to travel in style and comfort, leaving the hassle of navigating foreign roadways and big city traffic to someone else! You can book chauffeur services, including touring and transfers, with Auto Europe using our request form, or by calling toll free at 1-888-223-5555 to speak with a chauffeur service specialist who can assist you by answering any questions you may have.
Top of the line vehicles

Choose from a wide variety of only the best luxury vehicles including sedans, SUVs, limousines, and sprinter vans.

White glove service

All private drivers are guaranteed to be courteous, professional, uniformed, English-speaking, and driving a luxury vehicle.

Free cancellation

Make changes to your itinerary or cancel your reservation for free up until 48 hours before your scheduled pick-up time.
Airport Transfers in San Francisco
If you do not want to deal with the headache of public transportation, be sure that you contact Auto Europe about airport transfers in San Francisco. When you use our airport transfers in San Francisco you will have a driver ready and waiting at the airport for your arrival so you can get to your hotel in a heartbeat!
Along with airport transfers in San Francisco, Auto Europe can also provide you with chauffeur services to get to all of the major attractions in the city. There are plenty of things that you will want to enjoy while you are in San Francisco and fitting everything into your itinerary is so much more fun when there is someone else doing the driving.
Visit the Golden Gate Bridge while you are in town. The famous bridge is one of the most popular landmark structures in the United States. While not a suspension bridge, the Golden gate bridge is quite compelling!
Most people who visit the area also make a stop at Alcatraz island, which housed the state prison for many years. Also make sure that you stop by the AT&T Park, which is home of the Giants, and don't forget to visit the San Francisco bay and the Walt Disney Museum.
These are just some of the attractions waiting for you in the wonderful city of San Francisco!

Chauffeur Services in the United States
Why Hire a Chauffeur in San Francisco with Auto Europe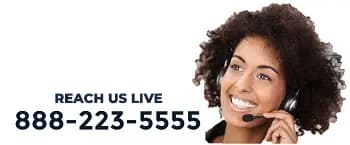 Hire a chauffeur in San Francisco with Auto Europe and let us put our more than 60 years of experience to work for you. Auto Europe offers a myriad of travel transportation services, including car rentals in San Francisco, airport transfer and chauffeur services, and even great deals on hotels! We take pride in giving our customers professional service that meets their demands. You can also breathe easy knowing that you are getting the best prices when you book with us. We are just a phone call away when you are ready to make your reservations; our agents can be reached anytime, 24/7 and toll free at 1-888-223-5555.