Chauffeur Service in Wales
If you are looking for a form of transportation that won't let you down, it is chauffeur service in Wales that you need. When you hire a chauffeur driver in the UK, you can leave all of your worries behind since someone else is doing all of the driving. You can be sure that you are able to relax and unwind, and explore the region as it is meant to be explored by those who are unfamiliar with the territory. Wales is a part of the United Kingdom. The country is bordered by England, the Bristol Channel, and the Irish Sea. There are more than 3 million people living in Wales, which has more than 1,600 miles of coastline. Wales is most known for its rich history and its exquisite beauty. Wales is located 25 miles from Bristol, England and 132 miles from England's capital London.

The Benefits of Hiring a Private Driver in Wales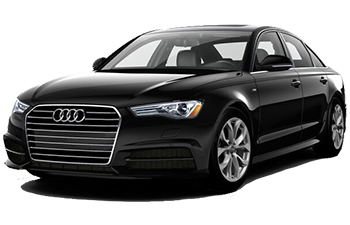 A private a chauffeur from Auto Europe allows you to travel in style and comfort, leaving the hassle of navigating foreign roadways and big city traffic to someone else! You can book chauffeur services, including touring and transfers, with Auto Europe using our request form, or by calling toll free at 1-888-223-5555 to speak with a chauffeur service specialist who can assist you by answering any questions you may have.
Top of the line vehicles

Choose from a wide variety of only the best luxury vehicles including sedans, SUVs, limousines, and sprinter vans.

White glove service

All private drivers are guaranteed to be courteous, professional, uniformed, English-speaking, and driving a luxury vehicle.

Free cancellation

Make changes to your itinerary or cancel your reservation for free up until 48 hours before your scheduled pick-up time.
Airport Transfer in Wales
Do not sit around waiting when your plane lands, we're able to book you an airport transfer in Wales! With an airport transfer in Wales, you can get to your hotel or destination without that long wait, thus staring your holiday even sooner. Wales has an ample number of attractions and things to do to cater to the lifestyle of all individuals. While in town, make sure that you schedule a stop at the Snowdonia, the beautiful mountainside of Wales. Here you can enjoy 14 peaks that exceed 3,000 feet in elevation. Enjoy hiking, biking, walking, and so much more. Also plan to visit Brecon beacons National Park. This national park is bordered by the Black Mountains, and consists of more than 520 square miles of park footage, with plenty of wildlife to be enjoyed. The Caernarforn Castle is yet another can't miss attraction. This amazing castle has been around since the 13th century, and was built by King Edward I. These are only a handful of the many great attractions offered to visitors to Wales. Make sure that you plan enough time in Wales so that you can enjoy all that is offered. You will be highly disappointed if you miss out on a single attraction!
Chauffeur Services in Wales
About Hiring Chauffeur Service in Wales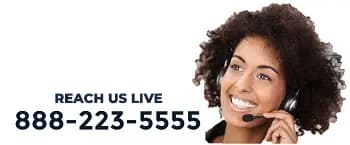 If you want the best in business, contact Auto Europe when you want to hire chauffeur services in Wales. Our professional agents are available to help make your booking easy 24 hours per day, 7 days per week and you can call toll-free 1-888-223-5555. We understand that you want simplicity and top notch service, and we go above and beyond to give that to you. We have an array of vehicles to transport you in, and we always provide you with the lowest rate for your chauffeur service needs. Auto Europe offers professional representatives who have been making customers happy for over 60 years already. You can always count on us to provide you with English speaking chauffeurs who are very familiar with the area and all of the top attractions. Do not miss out on the adventures that you can enjoy when you use Auto Europe!