Chauffeur Service in Inverness
Auto Europe provides superior chauffeur service in Inverness. Whether you are in need of a luxury automobile in the UK to show off in style, are seeking airport transfer in Inverness, or simply want to leave the driving to someone else while you are in town, we can cater to your needs. Auto Europe is most known for car rental in Inverness, but we have also offered world class chauffeur service for over 60 years. There is a reason why people turn to Auto Europe to handle their needs, and we are confident that you will always trust in us, too. Inverness is located in Scotland, and is home to a population of about 62,470 residents. Nearest cities include the capital of Glasgow, which is 111 miles away, and Belfast, Northern Ireland, which is 209 miles away.

The Benefits of Hiring a Private Driver in Inverness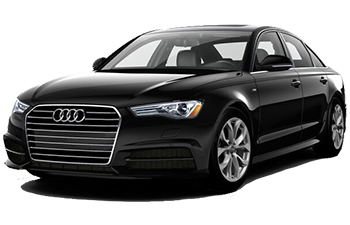 A private a chauffeur from Auto Europe allows you to travel in style and comfort, leaving the hassle of navigating foreign roadways and big city traffic to someone else! You can book chauffeur services, including touring and transfers, with Auto Europe using our request form, or by calling toll free at 1-888-223-5555 to speak with a chauffeur service specialist who can assist you by answering any questions you may have.
Top of the line vehicles

Choose from a wide variety of only the best luxury vehicles including sedans, SUVs, limousines, and sprinter vans.

White glove service

All private drivers are guaranteed to be courteous, professional, uniformed, English-speaking, and driving a luxury vehicle.

Free cancellation

Make changes to your itinerary or cancel your reservation for free up until 48 hours before your scheduled pick-up time.
About Airport Transfer in Inverness
We offer airport transfer in Inverness to help you quickly get to your hotel without waiting around for a bus or train to arrive. Airport transfers from Auto Europe are on-time and provided by professionals who speak English and are very familiar with the area. If you want more than airport transfer in Inverness, our chauffeurs can also provide you with transportation to all of the local attractions.
While in Inverness, be sure that you take advantage of all of the many different things there is to see and do and you will enjoy yourself immensely. If you are someone that likes to spend time outdoors, a trip down to the River Ness is in order. Here you can catch up on a bit of fishing, and lots of salmon are in the river. The Inverness Botanic Garden is also a stop to make if you enjoy beautiful flowers. The Titanic Inverness Maritime Museum is a great museum that is dedicated to ships and other nautical artifacts.

Make time to visit the Highland Aviation Museum as well as the Inverness Art Gallery & Museum. These two museums offer so much for the visitor. These are just some of the many attractions you will enjoy while in Inverness.

Other Chauffeur Service Locations in Scotland
Why Hire a Chauffeur in Inverness with Auto Europe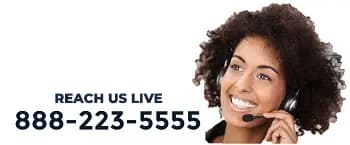 When you hire a chauffeur in Inverness with Auto Europe, you can be sure that your needs are met to the fullest. We pride ourselves on giving our customers more than what they expect. This includes low prices and a number of options. Our chauffeurs are professionals who have one goal, and that is to meet your needs. Need a transfer from the airport or to a business meeting? We have your needs covered. Want someone familiar with the local area to help you enjoy all of the attractions in the city? We have your needs covered. When you want to hire a chauffeur in Scotland, you can call to speak to one of our friendly agents any time, 24 hours per day, 7 days per week. Our toll-free number is 1-888-223-5555. You will be glad that you chose us to meet your needs because the proof is in the pudding. We are the best around!