Private Chauffeur Service in Shannon, Ireland
f="/chauff-request/">

If you need a private chauffeur service in Shannon, Ireland give Auto Europe a call and book with the best! Why depend on public transportation or other means of getting around when you can leave the driving and the hard work to someone else? Our chauffeurs are experienced professionals who speak English and know the entire Shannon area. Shannon, Ireland is a town located in County Clare, Ireland situated between Limerick and Ennis. There is an airport located in Shannon which is of great importance because it is one of only a few that have clearance with the US. There are no train stations in Shannon, but there is a bus that can transport travelers. Shannon is a very small town, with a population of about 9,673 residents.
Airport Transfer in Shannon
Do you need more information about booking an airport transfer in Shannon? If so, our experts are standing by ready to give you whatever assistance you may need. You do not want to sit around waiting after a long flight and our professional chauffeur service in Shannon ensures that you are not. There is so much for the visitor to enjoy in Shannon, and it is so much easier when there is someone else there to take care of the driving for you!
You will want to stop by the Ballycassy Craft and Design Center for a tour where there are a number of craft shops and you can watch how the crafts are made. There are a number of delightful restaurants that you can enjoy while in Shannon, too, including Zest Bistro, Pier 17 restaurant, and Ravilo Verde. Also make sure that you take a day trip into Limerick where there is an outstanding number of attractions that you can explore. Shopping is one of the favorite pastimes that visitors to Shannon enjoy while in Limerick, but there are also other exciting things to do such as horseback riding, golfing, and much more.
Chauffeur Services in Ireland
Hire a Chauffeur in Shannon from Auto Europe
When you're ready to hire a chauffeur in Shannon, be sure that you choose Auto Europe to meet your needs. Auto Europe is best known for car rentals in Shannon, however, we also offer world-class chauffeur service from those who are familiar with the area and all of the attractions. We have more than 60 years of experience in the industry and can cater to all of your travel transportation needs with some of the best deals in the industry.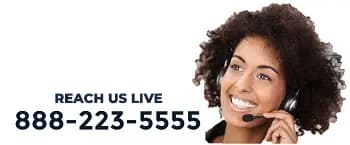 We offer the lowest prices in Shannon for chauffer service so you're not paying an arm and a leg when there are so many other things that you can spend your money on! When you are ready to hire a chauffeur in Shannon from Auto Europe, give one of our agents a call any time 24 hours per day and toll-free at 1-888-223-5555. Our professional agents will gladly help you arrange chauffeur service in Shannon for a few hours or a few days, depending upon your needs.