Chauffeur Service in Cork

When you arrive in town, make sure that you have our chauffeur service in Cork ready and waiting for you. Why drive after a long and tiring flight when a chauffeur can get you to and from all of your favorite attractions with ease? Cork is a town in Ireland that is located in the Munster providence. The city is home to just over 119,240 people, making it the second largest city in the state. Cork sits on the River Lee, and is a town of great culture and history. The architecture of Cork is one of the main highlights of the city. Cork is located 136 miles from the city of Dublin, and 213 miles from Belfast, Northern Ireland.
Airport Transfer in Cork
Auto Europe offers airport transfer in Cork through our chauffeur services. This means that you can get picked up from the airport and be whisked away to your hotel or start your fun without a moment of delay. When you hire a chauffeur in Cork, you can ensure that you are not wasting any time or adding more hassle than what is necessary to your trip. Cork is packed with great things to do for all ages and all interests, so be sure that you have an itinerary that can handle all that is offered. The Bantry House & Gardens is one stop that you will want to make. This home was built in 1776 and is absolutely stunning to see. The Blarney Castle is also worthy of your visit. This castle is almost 600 years old, and includes beautiful gardens to accommodate. Cork City Goal is also an attraction that you cannot miss while in town. Here you can get an inside glimpse of what it was like for prisoners who were held here during the 19th century. You will also want to visit the Desmond Castle and the Donerale Wildlife Park while in town.
Chauffeur Services in Ireland
Hire a Chauffeur in Cork from Auto Europe
If you need to hire a chauffeur in Cork, Auto Europe is the only name that you need to know. Our chauffeurs are professional, courteous and understand the English language as well as the entire Cork region. You can always expect Auto Europe to go above and beyond to meet your needs, all the while providing you with the best prices around. Although Auto Europe is most known for their car rental in Cork, we still have outstanding chauffeur service in Cork that will appease all of your needs.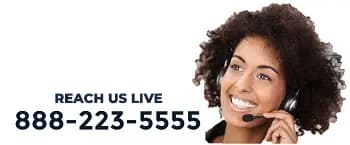 We have been serving the Cork region (as well as other European locations) for more than 60 years now, so we know what it takes to make you happy. We wouldn't have it any other way! When you're ready to book with the best, give us a call at 1-888-223-5555. Our agents will gladly assist you in arranging chauffeur services so that your holiday is all that you want for it to be and then some.