Chauffeur Service in Ireland
If you are looking for chauffeur service in Ireland, Auto Europe has you covered. All of our chauffeurs are professionals who have plenty of knowledge of Ireland, the best attractions and always speak English. There isn't a faster or easier way to explore the country than by using our chauffeur service in Ireland. The island country of Ireland sits in the north Atlantic Ocean. It is separated by the North Channel. The island is divided into the Republic of Ireland and Northern Ireland, which lies in the UK. There are approximately 6.4 million residents of Ireland, with about 4.6 million living in the Republic of Ireland and 1.8 million in Northern Ireland. With our chauffeur service in Ireland, you can explore both areas with total freedom.

The Benefits of Hiring a Private Driver in Ireland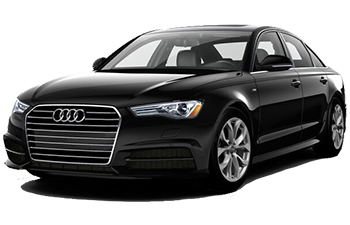 A private a chauffeur from Auto Europe allows you to travel in style and comfort, leaving the hassle of navigating foreign roadways and big city traffic to someone else! You can book chauffeur services, including touring and transfers, with Auto Europe using our request form, or by calling toll free at 1-888-223-5555 to speak with a chauffeur service specialist who can assist you by answering any questions you may have.
Top of the line vehicles

Choose from a wide variety of only the best luxury vehicles including sedans, SUVs, limousines, and sprinter vans.

White glove service

All private drivers are guaranteed to be courteous, professional, uniformed, English-speaking, and driving a luxury vehicle.

Free cancellation

Make changes to your itinerary or cancel your reservation for free up until 48 hours before your scheduled pick-up time.
About Booking an Airport Transfer in Ireland
Once you arrive in Ireland, we have the information about booking an airport transfer in Ireland that you need so that you can quickly leave the airport and be on your way to plenty of fun. When you hire a chauffeur in Ireland from Auto Europe, we can take you on stunning sightseeing tours along the Atlantic, through the Dingle Peninsula, the Achill Island and the Cliffs of Moher. We also can assist you in touring all of the major cities in Ireland, including Dublin, Cork, Galway, and Limerick. We can help you learn the culture and history that makes each of these areas so special. In addition, we can assist you in visiting Ireland's top attractions, including the John F. Kennedy Ancestral Home, the Guinness Storehouse and Museum, the Hill of Tara, Blarney Stone, and more. When you use chauffeur service in Ireland, these are just some of the many attractions that you will have time to explore. Ireland also has a number of fantastic golf courses that you will want to experience while you are on the island if you enjoy hitting the greens.

Chauffeur Service Locations in Ireland
Hire a Chauffeur in Ireland from Auto Europe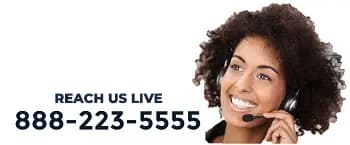 There are a number of reasons that it makes sense to hire a chauffeur in Ireland from Auto Europe. We have already mentioned that our chauffeurs are experts in the area and that also speak English, but that is just the start of the benefits that we offer. How would you like to obtain low-cost chauffeur service? We guarantee that you will get the best price on your chauffeur service! We know all about booking an airport transfer in Ireland, no matter which airport you arrive at. Plus, we have been serving the needs of customers for more than 60 years already. Why trust anything less than industry experts when you are in a unfamiliar country? Finally, Auto Europe is the number one name for chauffeur service in Ireland. More people trust us to handle their needs than the other guys. We will make you a happy visitor, too! Give us a call at 1-888-223-5555 when you are ready to book your chauffeur service and let our professionals take care of your needs.