Chauffeur Service in Vancouver

Chauffeur service in Vancouver enables you freedom that you won't find when attempting to travel the city using public transportation. There is something exquisite about having your own personal driver, and when you use chauffeurs, you can be sure that all eyes will be on you. Auto Europe is most known for affordable car rental in Vancouver, but they also have been providing quality and professional chauffeurs for over 60 years now. You will love how you feel when you're sitting back and leaving the driving to someone else. Vancouver is located in British Columbia, Canada. The city is home to just over 603,500 residents, and lies on the coastline. Vancouver is an ethnically diverse city, and one which sees a number of visitors on a yearly basis. Whether you need airport transfer in Vancouver, transportation to a business meeting, the prom, a wedding or something else, our chauffeur service will get you there on time.
Airport Transfer in Vancouver
When you use airport transfer in Vancouver, you will easily be able to get out of the Vancouver International Airport without the hassle of waiting around. We will have one of our professional drivers ready and waiting for you. Once you arrive, we can transport you to your hotel or other destination of choice. If you're not using the Vancouver International Airport, don't worry because our drivers can accommodate any of the nearby airports as well. Many people choose to use airport transfer in Vancouver as well as chauffeur service to help them venture through the city and to and from their hotel. There is a good reason for this, because our drivers are familiar with the Vancouver area and know all of the top attractions the visitor wants to enjoy. Stanley Park is one stop that you should make while in Vancouver. This is the 3rd largest park in North America, and there is plenty of excitement for all ages. The Museum of Anthropology is also worthy of your visit. This exciting museum has lots to offer the visitor. Other can't miss attractions include Granville Island, the English Bay, downtown Vancouver and the Vancouver Aquarium.
Chauffeur Services in Canada
Why Hire a Chauffeur in Vancouver from Auto Europe?
There are many reasons why you should hire a chauffeur in Vancouver from Auto Europe, starting with the fact that all of our drivers speak English. In addition, we are a company that always puts our customers first, and will go to any length to ensure that our customers are happy and satisfied with the service that we provide. You can always count on professional service that gets you where you are going on time when Auto Europe is the name that you count on for your service.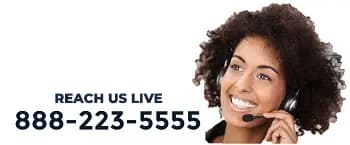 In addition, the prices with Auto Europe are highly competitive, so a great deal is something that you can be sure that you find. We have agents ready to help you book 24 hours per day, 7 days per week. All that you need to do is call toll-free at 1-888-223-5555 to make it happen. We look forward to serving your needs!