Car Rental Montreal-Pierre Elliott Trudeau International Airport - YUL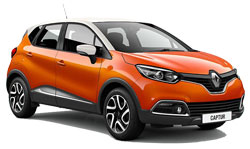 The Montreal-Pierre Elliott Trudeau International Airport, formerly known as the Montreal-Dorval International Airport, is a Canadian airport located in Montreal, roughly 12 miles from Montreal's city center. The facility is named for the 14th Prime Minister of Canada, Pierre Elliott Trudeau.

Auto Europe can help you book a rental car on your upcoming trip to Montreal. Whether you are traveling for business or for pleasure, we can help you arrange a vehicle that will best suit your travel needs. There are several pickup locations throughout the city including at YUL, as well as in offices in downtown Montreal. Clients are also offered exclusive deals on chauffeur and transfer services during their trip.
Accommodations near Montreal International Airport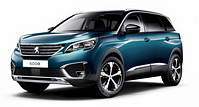 Along with rental cars, Auto Europe is able to find clients the best rates on hotel rooms in Montreal! There are several choice hotels near the Montreal-Pierre Elliott Trudeau International Airport including: the Marriott Montreal Airport, Best Western PLUS Montreal Airport, Beausejour Hotel Apartments/Hotel Dorval and the Travel Lodge Hotel Montreal Airport. Contact us toll-free 24/7 at 1-888-223-5555 for more information regarding booking a hotel room with Auto Europe.
Montreal International Airport - Facility Information
This airport is the third busiest airport in Canada and serves approximately 14 million passengers each year. YUL has one terminal with three branches, one serving Canadian travelers, one for United States citizens and another for international passengers. There are a number of passenger services located inside the airport that are aimed at making traveling as hassle free as possible. ATMs are conveniently located throughout, along with a vast number of dining and shopping opportunities.
Information Points
Questions that should arise during your time spent traveling through YUL should be directed to staff members working at one of the airport's information desks. These individuals will be able to provide you with specific airport information, as well as being able to address general travel related concerns.
Contact Information for YUL
Telephone: (800) 465-1213
Location: 975 Romeo-Vachon Blvd N Dorval, QC H4Y 1H1, Canada