Vigo Airport Auto Leasing Options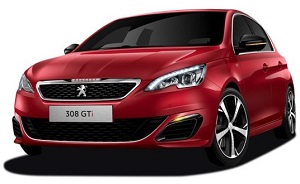 If you will be touring Spain and looking to book a vehicle for between 21 and 175 days, we now have a reasonably-priced option for you. Unlike standard rental cars in Spain, Citroën and DS autos are completely new with up to date features for all leasing options. Not only do we ensure a brand new Citroën and DS auto through our Car-2-Europe program, we ensure the precise model that you settle upon to lease.
Comprehensive Insurance Package with Third Party Liability and Auto Theft
Zero Restriction on Mileage
Automobile Under Warranty for Entirety of Visit

Readily share Driving Time with a Relative for Free
24-Hour Roadside Service for the Extent of the Holiday
No Expenses for Young Drivers
Auto Europe's travel products and services extend way above typical rental cars in Vigo. Our company has been developing our relationship with car lease providers throughout the years and our fleet keeps growing. Check out our brand new models added for this year. Individuals of the EU aren't permitted to lease a Citroën or DS Automobile by means of Auto Europe. Discover why you ought to lease a car in Vigo with Auto Europe listed below.
Vigo Car-2-Europe Vehicle Leasing Options
We have now more than 10 different Citroën and DS automobiles to pick from at Vigo Airport. When you lease using Auto Europe, we will be able to be sure that the exact model you ask for unlike traditional rental car bookings. If you are planning to rent a car in Vigo for an extended time period, the price of leasing a brand new car from Citroën or DS can be less expensive than renting a car from the airport in Vigo.
Car-2-Europe with a Citroën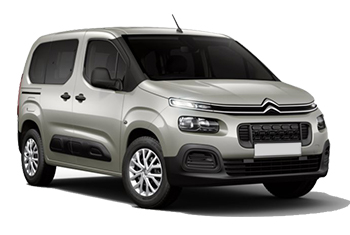 Find a new type of Citroën car from our most recent Citroën model collection. Combining beauty with confidence, prowess with durability, and style with functionality - our full Citroën automobile collection provides you with a driving experience like no other.
Models Available to Lease in Vigo:
Citroën C3, Citroën C3 Aircross, Citroën C4 Cactus Cool, Citroën C5 Aircross, Citroën C4 Space Tourer, Citroën Grand C4 Space Tourer, Citroën Berlingo (pictured left), Citroën Space Tourer
Learn more about your options with our
Citroën Leasing Fleet Guide
.
Car-2-Europe with DS Automobiles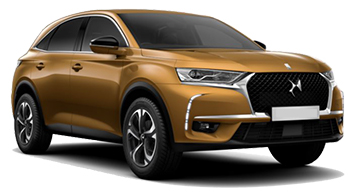 DS Automobiles offers a small range of vehicles for Canadian travelers but these vehicles are all from their latest vehicle range. Find a great rate for your temporary transit in Europe today!
Models Available to Lease in Europe:
DS3 Crossback, DS7 Crossback
(pictured)
, DS7 Crossback Hybrid
Learn more about your temporary transit options with
temporary transit options with DS Automobiles
.
---
FAQs on Automobile Leases in Vigo
Exactly what perks can come with my lease in Vigo?
In addition to being able to drive your choice of a brand new vehicle off of the parking lot, you can enjoy unlimited mileage, zero deductible insurance coverage, and 24/7 curbside assistance among many more wonderful benefits with your short-term lease.
Are there regulations on the duration of a short term lease?
The leasing period of time will have to extend between 21-175 days within the EU.
Does a GPS device come with the automobile?
Indeed, all automobile models come with a built-in GPS unit or one will be provided.
What are the traveling regulations when driving a vehicle in the European Union?
Vacationers are able to cross EU borders in their Citroën lease for 40 of the 50 EU countries. Consult your customer support rep if you are considering to drive into other European countries.
Can a family member drive the leased vehicle?
As an added benefit, all family members could drive for free with your buy-back lease assuming they are Eighteen years or older and possess a valid drivers license.
---
Short Term Lease Delivery and Return Instructions in Vigo
Auto Europe works with the top short term leasing companies in Europe. Our partnership with Citroën help us guarantee the best rates on short term leases in Vigo and Europe. See our directions below to the Citroën location nearest the Vigo Airport. Please note you can only pick up or drop off your vehicle upon presentation of flight details or with an appointment confirmed 4 working days in advance.
Directions to Citroën and DS Lease Location at Vigo Airport
By Car from Porto: Take Highway A3. Then, Highway A55 towards Pontevedra/Vigo. Follow Highway AP9/E1 towards Pontevedra and take Exit 157.
By Car from Santiago-de-Compostela: Follow Highway AP9/E1 towards Vigo and take Exit 157.
By Car from Ourense: Follow Highway A52. Then, Highway AP9/E1 and take Exit 157.
By Car from Vigo: Follow Highway AP9/E1 and take Exit 157.