Short term Auto Leases at Brest Airport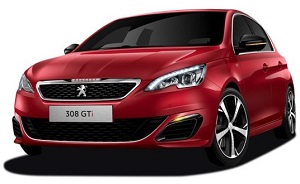 If you're traveling to France and searching to reserve a motor vehicle for between 21 and 175 days, we now have a reasonably-priced option for you. Auto Europe works with Citroën and DS Automobiles to offer up an outstanding fleet of new autos with functions inaccessible for rental cars in France. Not only do we assure a new Citroën or DS vehicle, we ensure the specific model that you choose to lease with Auto Europe.
Comprehensive Insurance Program with Liability and Auto Theft
No Mileage Rules
Comprehensive Factory Warranty

Let your Relatives Drive the Automobile at No Charge
24-Hour Roadside Service for the Entirety of your Visit
Absolutely No Young Driver Fees for Vehicle Operators under Twenty five
At Auto Europe, we provide our users a variety of transportation alternatives, we go above typical rental cars. We have been working together with short-term lease providers for many years to place our customers in brand new vehicles for the extent of their visit to Europe. Individuals of the EU are not able to lease a Citroën or DS via Auto Europe. Discover more about the benefits associated with a short term lease in Brest with Auto Europe.
Car Leasing Options for Travelers at Brest Airport
Browse a wide selection of vehicle options at Brest Airport by Citroën and DS Automobiles. Lease a motor vehicle through Auto Europe and drive your automobile lease all across the European Union in up to forty countries. Aiming to cut costs? Long term car rentals in Brest can be higher priced than leasing an automobile at the Airport.
Car-2-Europe with Citroën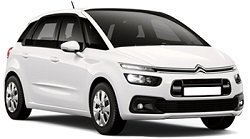 Explore Citroën's new fleet of city cars to family automobiles and superminis to MPVs - all are technologically innovative, exceptionally comfortable and made to satisfy your everyday requirements.
Models Available to Lease in Brest:
Citroën C3, Citroën C3 Aircross, Citroën C4 Cactus Cool, Citroën C5 Aircross, Citroën C4 Space Tourer (pictured left), Citroën Grand C4 Space Tourer, Citroën Berlingo, Citroën Space Tourer
Learn more about your options with our
Citroën Leasing Fleet Guide
.
Car-2-Europe with DS Automobiles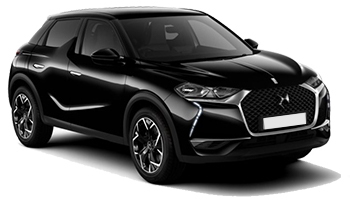 DS Automobiles offers a smaller range of vehicles for Canadian travelers but these vehicles are all from their newest range. Find a great rate for your temporary transit in Europe today!
Models Available to Lease in Europe:
DS3 Crossback, DS7 Crossback, DS7 Crossback Hybrid
Learn more about your temporary transit options with
temporary transit options with DS Automobiles
.
---
Widely Asked Questions About Leasing a Automobile at Brest Airport
What are the top reasons to lease a car in Brest?
In addition to having the ability to drive your choice of a new vehicle off the lot, you will enjoy unlimited mileage, no deductible coverage, and 24/7 curbside service among many more wonderful benefits with your temporary lease.
How long do I need to be in Europe to be qualified for a short-term lease?
To be able to lease a motor vehicle via Auto Europe, individuals leasing interval must be in between 21 and 175 days.
Am I able to get a GPS with my car lease in Brest?
Within Auto Europe's leasing program, all cars include a GPS at no added expense.
Can I cross over international borders in my leased car?
Travel is authorized into 40 of the 50 Countries in Europe. Make sure to check using your qualified lease specialist to be assured you are able to drive your auto rental to all of your expected destinations.
Could it cost a great deal more to add an additional driver?
As an added benefit, all members of your family may drive absolutely free with your Car-2-Europe lease if they are 18 years or older and possess a valid operators license.
---
Short Term Lease Delivery and Return Instructions in Brest
Auto Europe works with the top short term leasing companies in Europe. Our partnership with Citroën and DS helps us guarantee the best rates on short term leases in Brest and France. See our directions below to the leasing location nearest the Brest Airport. Please note you can only pick up or drop off your vehicle upon presentation of flight details or with an appointment confirmed 4 working days in advance.
Directions to Leasing Pick-up Location at Brest Airport
By Car: From Brest, take N12 Exit Brest-Guipavas Aéroport.
By Tram-Bus: From Brest Railway Station, take tram to "Porte de Guipavas." Then take the airport shuttle.
Getting to P2 Lot at Airport: Take "Direction P2," a left after the last roundabout. The P2 lot entrance will be on the left. Park in the spaces along the central lawns.