Barcelona El Prat Airport Auto Leasing Options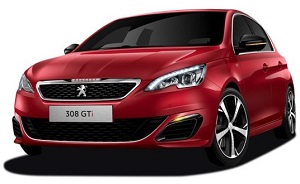 Auto Europe offers temporary lease choices for visitors to SPAIN to deliver an affordable option for our clients looking to reserve a rental from 21-175 days in The European Union. Auto Europe is able to offer up great new Peugeot and Renault auto options to visitors with added benefits not out there for traditional car rentals in Spain. Not only do we assure a brand-new Peugeot or Renault auto, we guarantee the specific model that you find to lease.
Full Coverage together with Liability and Auto Theft Insurance
No Mileage Boundaries
Comprehensive Factory Warranty

Let your Family Members Drive the Vehicle at No Charge
Round the Clock Curbside Help
No Fees for Young Vehicle Operators
Auto Europe is a lot more than just a car rental provider in Barcelona. Our partnership with Peugeot and Renault give a luxury-like experience without having the expensive costs that come with most high end rentals. Auto Europe's short term leasing product is open to all non-EU citizens. Continue reading to uncover more information on the benefits associated with a vehicle lease in Barcelona.
Short Term Leasing Car Options in Barcelona
Auto Europe boasts an outstanding fleet of leasing alternatives from both Renault and Peugeot at Barcelona El Prat Airport. Lease a car through Auto Europe and drive your automobile lease anywhere in the European Union in up to 40 countries. Should you be planning to rent a car in Barcelona for an extended time period, the expense of leasing a new vehicle from Renault or Peugeot can be more cost-effective than renting a vehicle at the airport in Barcelona.
Lease a Renault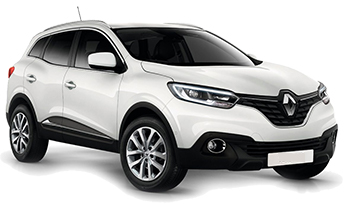 Look at Renault's new fleet of city cars to family autos and superminis to MPVs - each are technologically advanced, exceptionally comfy and manufactured to fit your daily needs.
Models Available to Lease in Barcelona:
Dacia Sandero 90, Clio 90, Clio 120, Clio RS 220, Dacia Duster 125, Dacia Duster 110, Kadjar 130 (Pictured Left), Kadjar 130, Koleos 175 Auto, Kangoo 110, Grand Kangoo 110, Espace 160, Trafic Long 125
Learn more about your options with our
Renault Leasing Fleet Guide
.
Lease a Peugeot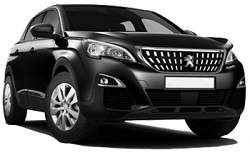 Peugeot vehicles have a reputation of combining high-end and dependability. A Peugeot lease offers visitors an affordable alternative on a new vehicle for their period of time SPAIN. Find the best model for your trip with Auto Europe.
Models Available to Lease in Barcelona:
Peugeot 208, Peugeot 2008, Peugeot 308, Peugeot 308SW, Peugeot 3008, Peugeot 5008, Peugeot 508, Peugeot 508SW, Peugeot Rifter, Peugeot Traveller
Learn more about your options with our
Peugeot Leasing Fleet Guide
.
---
Short Term Lease Delivery and Return Instructions in Barcelona
Auto Europe works with the top short term leasing companies in Europe. Our partnership with Peugeot and Renault help us guarantee the best rates on short term leases in Barcelona and Spain. See our directions below to the Renault and Peugeot locations nearest the El Prat Airport. Please note you can only pick up or drop off your vehicle upon presentation of flight details or with an appointment confirmed 4 working days in advance.
Peugeot Directions to Lease Location at Barcelona Airport
By Car from Barcelona: Follow Terminal 2/Cargoparc. At the roundabout, take the third Exit (C31 Barcelona/Mas Blau). Follow Mas Blau. Immediately move into the right lane on Avinguda de les Carrigues. In 300m/984.3ft, turn right at Stop sign onto Carrer dels Pallars. The center is another 150m/492.2ft on the right.
By Car from Tarragona on C31: Take Exit El Prat de Llobregat/Mas Blau. Stay in the right lane and take the first road on the right on Carrer de la Selva. At the roundabout, take the third exit. 120m/393.7ft further, take the second road on the right. At the end of the road, take the left road on Carrer dels Pallars. The delivery and drop-off center is 150m/492.2ft away.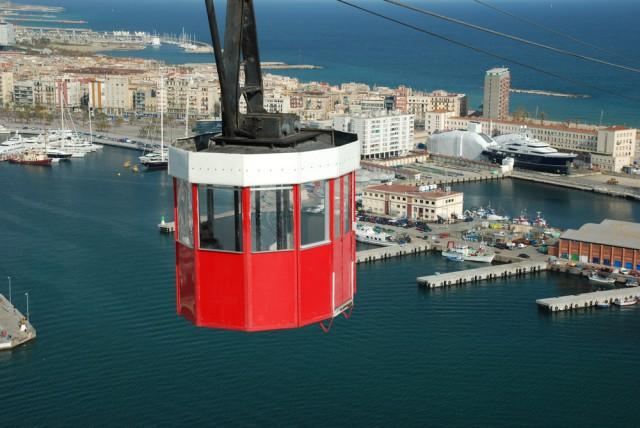 Please review our terms and conditions for information regarding delivery and return fees to Barcelona.

Click the link to download a PDF map

Barcelona Airport Peugeot Leasing Guide
Renault Directions to Lease Location at Barcelona Airport
Rental Centre Access: Take highway B-10 towards the El Prat Airport. Continue down E-90 and take exit 18 towards C-31. After a short time take exit 190 Viladecans/Cargoparc and at the proceding roundabout, take the 3rd exit, then take your first 2 right turns. The rental centre will be on your left next to the MRW.
---
Frequently Asked Questions on Auto Leases in Barcelona
Exactly what are the Reasons why you should Lease a Car in Barcelona?
In addition to having the ability to drive your choice of a brand new automobile off of the parking lot, get ready to enjoy limitless mileage, zero deductible coverage, and 24/7 curbside service among many more wonderful benefits with your temporary lease.
For How Long Do I Need to be in Europe to Be eligible for a Temporary Lease?
To be able to lease a motor vehicle via Auto Europe, tourists leasing period of time must be in between 21 and 175 days.
Is a GPS Included?
As part of Auto Europe's leasing program, all autos include a GPS unit at no additional cost.
Am I Allowed To Cross International Boundaries in my Leased Motor vehicle?
Travel is authorized into 40 of the 50 European countries. Please be sure to confirm with your qualified travel advisor to be confident you can take your auto rental to all or any of your likely locations.
Could a Member Of The Family Drive the Vehicle?
As an added benefit, all members of your family can drive for free with your buy-back lease if they are 18 years or older and have a valid drivers license.